Senior Pastor   Shin Kawano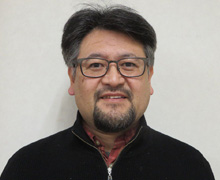 <Profile> Born in Yokkaichi city, Mie prefecture in 1966. Moved with family to Los Angeles, USA in 1978.
Graduated from Gardena High School in 1984. Graduated from California State University, Long Beach in 1993. Graduated from the Southern Baptist Theological Seminary in Louisville, Kentucky, in 1997.
Became an associated pastor of the Okubo Baptist Church in 1998. Has been the senior pastor since April of 1999.
Living with wife and three children. Hobbies: Listening to music (Jazz, R&B, Pop, J-Pop, K-Pop, Gospel, etc.), watching sports TV (NBA, NFL, MLB, NCAA, etc.) and walking
<Comment> The Okubo Church is a cozy church, and the morning service and evening service are different in style. If you want to know more about Christianity, or if you love gospel and praise, please come to Okubo Church. We look forward to welcoming you.
Associate Pastor   Shigeo Ishigaki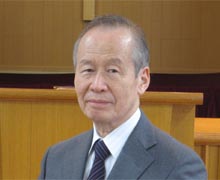 <Profile> Born in 1939. Retired from his family business, equipment constructions of department stores and museums in 2006. Decided to enter a theology seminary at age 66, which he had wanted to do from a young age. Graduated from Tokyo Baptist Theological Seminary after five years. Became an associate pastor of Okubo Baptist Church in 2011. A former member of Nishikawaguchi Christ Church of Japan Baptist Convention.
<Comment> By continuing to treasure the "listening" which I experienced at the beginning of my faith, I hope to rejoice and share with you all the joy of resurrected Jesus Christ who walks with us.